References
World Pool – Billiard Association (WPA)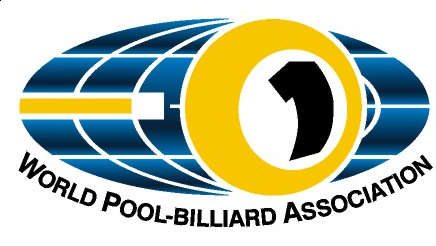 As the world governing body for pool-billiard sports, I write in full support of the proposed "Billiard Sport Academy Jasmin Ouschan" that is under consideration by Michael Neumann and Jasmin Ouschan.
An abundance of poolrooms exist throughout every country of the world, but there are very few specialised Centres of Excellence. Centres like this are essential to maintain the growth and development and improvement for our sport. China is a prime example of why such a facility is necessary. Supported by their government, they have proper training facilities and programs available for those wishing to improve their standard.
History of China's involvement in our sport is not so long, but in this relatively short period their achievement success is second to none. Their male players have proved to be most competitive, twice winning a world teams event, but it is with their women where they have become dominant, holding five places in the top sixteen rankings, including the top two.
We most certainly welcome such an opportunity to have a Billiard academy in Europe. I have known both Michael Neumann and Jasmin Ouschan for a number of years, and always admire their dedication and professional attitude, which I am sure, will flow-on into their goal of having such a Academy. With the experience gained from her success as a player, Jasmin, together with her coach Michael, would be an ideal couple to make a great success from having their own training facility. Jasmin has won two world championships, and knows the undeniable importance and benefits for a player to have access to proper training.
I believe there would be much interest from many countries wanting to send players to undergo proper training and development where they would be properly accommodated and catered for. Qatar is just one country that has approached me about sending their players to such a facility that has been proposed by Michael and Jasmin, and have tentatively booked places for twelve youngsters for next year.
As I understand, their Academy will be able to cater for all players, male and female, from young to old, and very importantly, also include a place for handicapped sports people, making it totally ideal.
-Ian Anderson- (President of the WPA)

European Pocket Billiard Federation (EPBF)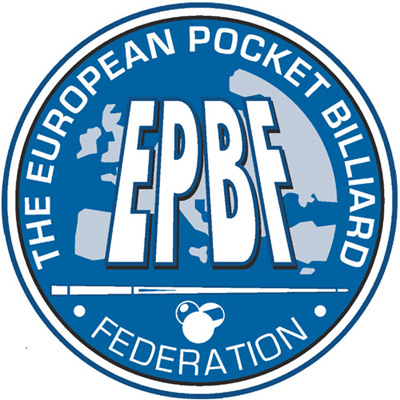 When we heard from this project, that Jasmin Ouschan and Michael Neumann want to open a pool billiard training and competence center in Klagenfurt we were very excited about it. The fact that it is in the sportpark right next to the soccer stadium is impressive and to know that other sports are there too is a big plus. Billiards is not a game anymore that you play in bars, it became a serious sport    where the fitness part also got more and more important. This is not just the first real trainings center in Europe, it also the first one with an own fitness area. With these high standards it is a perfect platform for billiard athletes from all over the globe. It is a great possibility for the kids or other top athletes to book trainings in a high standard training center and to train and prepare for international events.
We also believe that Jasmin Ouschan is the perfect representative for our sport and this project. Jasmin Ouschan has always been an athlete of the new generation, someone who looks at this as a whole sport and not just a game.
We have to say that this billiard training center would be the right presentation of our sport and not just in Austria but worldwide. These are the right steps into a new generation of billiards and we are proud that Jasmin Ouschan and Mike Neumann are the people behind this project.
-Gre Leenders- (President of the EPBF)

Austrian Billiard Federation (OEPBV)


Der Oesterreichische Pool Billard Verband (OEPBV) wurde im Rahmen der Konzeption der Billiard Sport Academy Jasmin Ouschan eingebunden und wie sich nun die Endplanung für den Fachverband praesentiert, wurden die Erwartungen in eine solche Trainingsstaette bei weitem uebertroffen.
Nicht nur, dass für unsere Paradesportlerin Jasmin Ouschan erstmalig adequate Trainingsbedingungen für den internationalen Wettbewerb geschaffen werden sollte, freut es uns, dass auch der Fachverband von diesen Moeglichkeiten seinen Nutzen ziehen kann.
Insbesondere der Know-how Transfer seitens Jasmin Ouschan zu unseren weiteren Sportlern des Nationalkaders (Fr. Ouschan ist ja bereits als Trainerin für den Jugendnationalkader praesent) sollte hier besser gelingen. Weiters ist es ein Meilenstein in unserer Sportart eine Academy zu haben, in welchem auf konstanter Ebene sportwissenschaftliche Daten erhoben werden, um so für die Weiterentwicklung unserer Sportart zu sorgen. Weiters wird diese Academy auch ein Stuetzpunkt werden für den Pool Billard Behindertensport sein, da die Konzeption und auch die vorhandene Infrastruktur dies zulaesst. Geplant ist ebenso die staatliche Trainerausbildung in ihrem Fachteil in diesem Zentrum abzuhalten.
Aus Sicht des Fachverbandes sind wir mehr als erfreut ueber das Engagement von Frau Ouschan für dieses erste Trainingszentrum dieser Art in Oesterreich und werden dies von Verbandsseite groeßtmoeglich unterstuetzen.
-Ernst Hofer- (President of the OEPBV)

"I think it is great that we finally have a place to practice and prepare for events on such a high level. The equipment is perfect and the atmosphere motivates you even more. Thank you to Jasmin and Michael for this amazing academy."
-Albin Ouschan- (Nr.3 European Men Ranking 2012/13)